Ballyhoo pr expands with new office and team member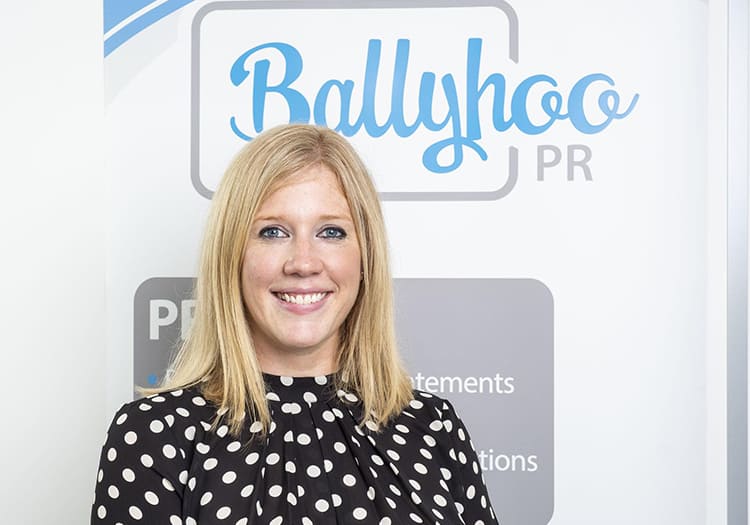 Ballyhoo PR, a public relations and copywriting business in Corby, has expanded by taking on a new office space and its first employee.
The company, which scooped the Best New Business award at the Corby Awards last year, moved into the 3e Hub on Earlstrees Industrial Estate at the end of June and has just announced the appointment of a new PR Executive.
Katie Graves, who has worked with big names including Karen Millen and ASOS, has joined the business as a PR Executive. She will be supporting company director Emma Speirs in delivering a range of PR, copywriting and social media management services to businesses across the UK.
Emma Speirs, Director of Ballyhoo PR, said: "I'm really excited to announce Katie's appointment and welcome her to Ballyhoo PR. The business has grown so much since I set it up in 2016, mainly through word of mouth recommendations, and I was starting to get to the point that I was constantly working and realised I needed the help. Katie will be able to help me with the more organisational elements of PR, such as arranging photo shoots, collating research and monitoring and reporting on any press coverage gained.
"Katie starting so soon after moving into the new office is really timely as it signals the start of a new, exciting chapter for the business."
Katie added: "I am looking forward to working with Emma and helping to grow the business further. I am excited by the wide variety of projects and clients I will get to meet and work with and hope that my previous experience will bring a valuable contribution to the company."
Latest Articles
Measuring PR impact can be a tricky task. There are no specific metrics that prove whether a particular approach or ...