Ballyhoo PR shortlisted for Wellbeing Award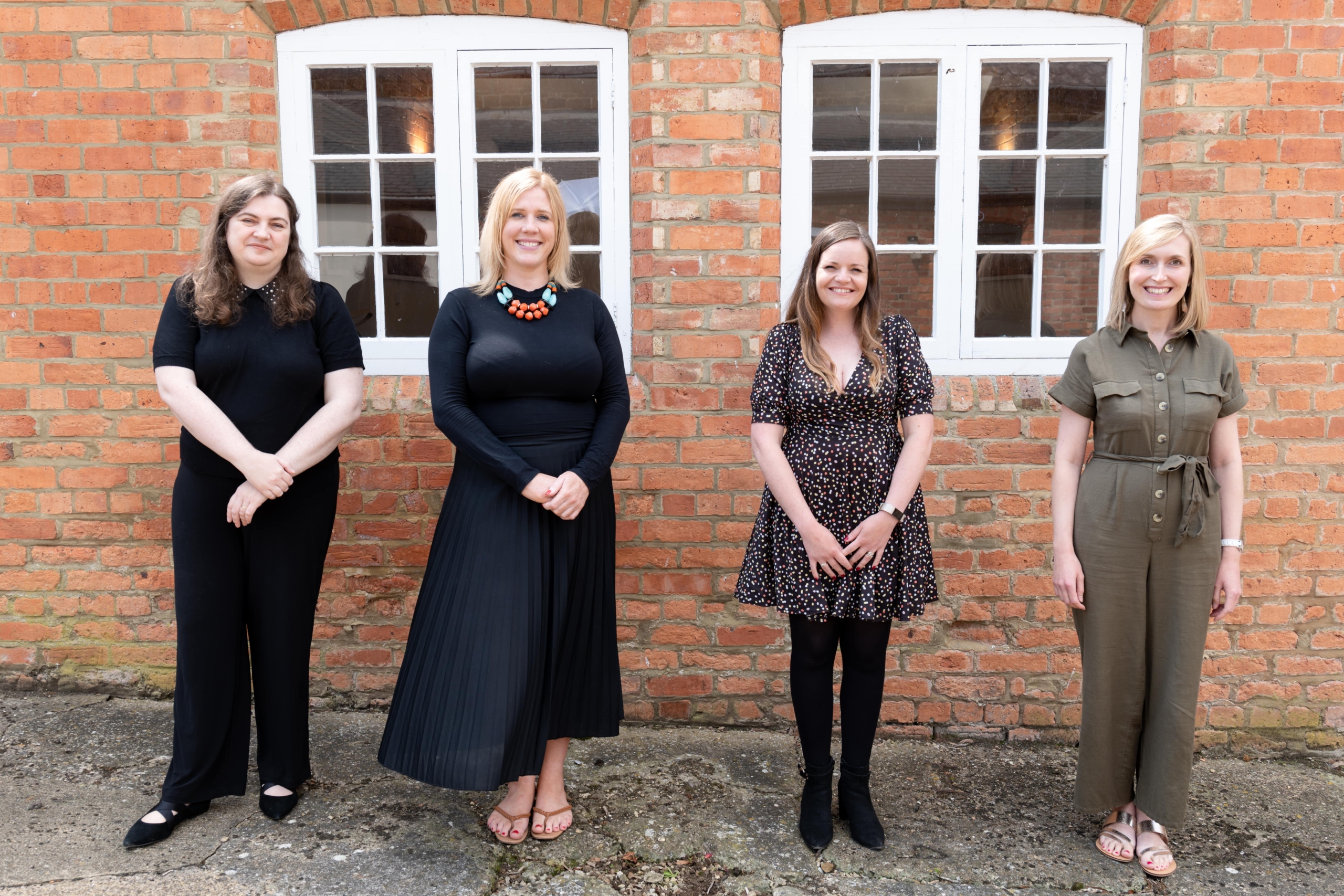 A Northamptonshire PR agency has been shortlisted for an award in recognition of its commitment to wellbeing in the workplace.
Ballyhoo PR has been announced as a finalist in the East Midlands round of the FSB Celebrating Small Business Awards 2022 in the Wellbeing Award category. If successful at the East Midlands regional final in Leicester on Wednesday 6th April, the company will go through to a national UK final.
The FSB Celebrating Small Business Awards were established by the Federation of Small Businesses (FSB) to celebrate the achievements and contributions of small businesses and the self-employed across the UK.  The Wellbeing Award recognises businesses who have demonstrated their commitment to the health and wellbeing of their workforce by developing and implementing an effective, holistic strategy which has had a proven and significant positive impact on its workforce.
Ballyhoo PR has been recognised for creating a flexible and supportive place to work for its small team by offering a truly flexible way of working, particularly during school holidays, and by offering emotional support through regular workshops and training and one-to-one meetings.
Formerly based in Corby, Ballyhoo PR moved to its current premises at Lamport Manor in July 2021 after a period of remote working during the pandemic, and credits this move with also being a massive boost to team wellbeing.
Emma Speirs, director at Ballyhoo PR, said: "The new office has been a massive boost to the team and their mental health and wellbeing.
"Aside from the obvious benefits of moving into an office after working remotely for several months and thriving from being able to see each other and work more collaboratively in person, our new office is one of a few small, converted farm buildings in a courtyard and is in a lovely rural setting where our neighbours include a beauty salon, gym, Pilates studio and lots of horses!
The team also have an office dog in Molly, Emma's cockapoo who joins the team most days.
"Supporting working parents is something that I have always been hugely passionate about," adds Emma.
"When I set up Ballyhoo PR in 2016, my children were six and three and I still hadn't got that balance right between carrying on with my career and being there for my family. Personally, I wanted a job where I could develop and progress up the career ladder just as I had pre having kids but be there to take them to school, pick them up and have dinner with them and put them to bed.
"Starting my own business was a way doing both. As the business has grown and I have taken on employees who also happen to be parents, I wanted to create a supportive but productive working environment that allows everyone to work hard and use their hard won skills and knowledge but still be there for the sports days, school plays, drop-offs and pick-ups.
"We want to be part of, if not driving the change, to make being a working parent much easier and we are absolutely over the moon to have been shortlisted for this award. We will all be attending the event in April, which will be wonderfully boosting experience for the team in itself."
For further information on Ballyhoo PR, visit www.ballyhoo-pr.co.uk. To find out more about the FSB Awards, see www.fsbawards.co.uk.
Latest Articles
Measuring PR impact can be a tricky task. There are no specific metrics that prove whether a particular approach or ...