Building your online presence and how this ties into pr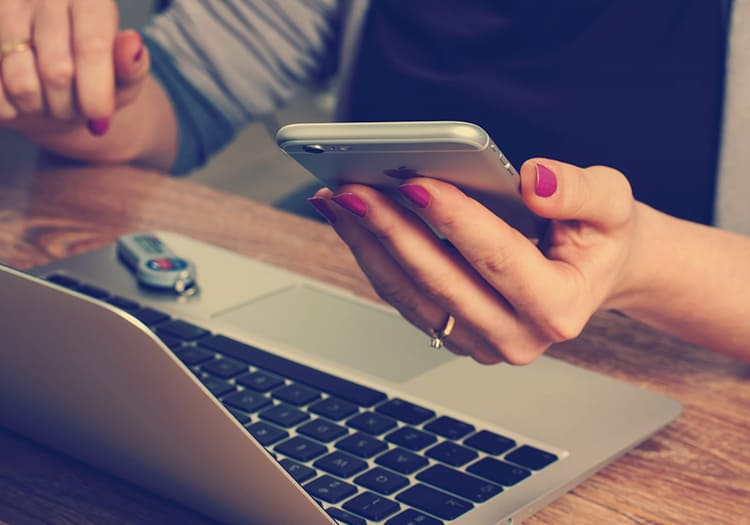 The goal for anyone who works in PR, is to get their client publicity in their target media. This could be featuring them in newspapers, magazines, radio or television. Most PR specialists have had to adapt the way they work in recent years to include digital PR in their campaigns too, resulting in coverage or views online.
Research has shown that 97% of consumers use the internet to find a business. A business's online presence can come via many platforms including websites, social media, publications, articles and blogs.
These days, having an online presence is essential to the success of any business regardless of size or industry. This allows potential customers to find you, get to know you, interact with you and most importantly, trust you as an expert in your field.
Self-publishing content such as social media posts and blogs can help get your message out to a wider audience which can build trust with customers and potential customers or referrers. The more people trust your brand, the more they will buy into you and your business.
Building an online presence
It is one thing to have a presence online, but you also need to be 'active' online. It is important to regularly post to your website and social media accounts (at least four times a week). Furthermore, you should be active in other areas, as well. If there is a topic that everyone is talking about in your industry, try and engage in the conversation to promote yourself and your business.
When we speak to new clients, we are often asked "Will others be interested in what I have to say?". The answer to that is, yes! The more content you produce, the more opportunities you have to build your presence online. If you are hosting a workshop, shout about it. If you have been awarded an accreditation, tell people. How else will they know what you are doing/achieving?
And the more you talk about what you do and share knowledge and tips, the more you will build up the reputation of an expert.
How does this link to PR?
Once you are viewed as an expert, this will support your PR activity as you will be sought out to comment on stories in print and on the radio.
PR isn't just about pushing messages out to external third-party media, it can also be supported and driven by your own media and what you publish yourself.
Creating engaging online content for your own platforms will generate opportunities elsewhere that can be worked into your PR plan. For example, you may be asked to speak at events as an expert, or on a podcast or on the radio.
So, start now, build that online presence and include this activity as part of your wider PR plan.
If you would like support in planning your PR activity or creating content for your website, blog or social media platforms, give the team a call on 01536 682800 or email info@ballyhoo-pr.co.uk.
Latest Articles
Measuring PR impact can be a tricky task. There are no specific metrics that prove whether a particular approach or ...