My first few weeks at Ballyhoo PR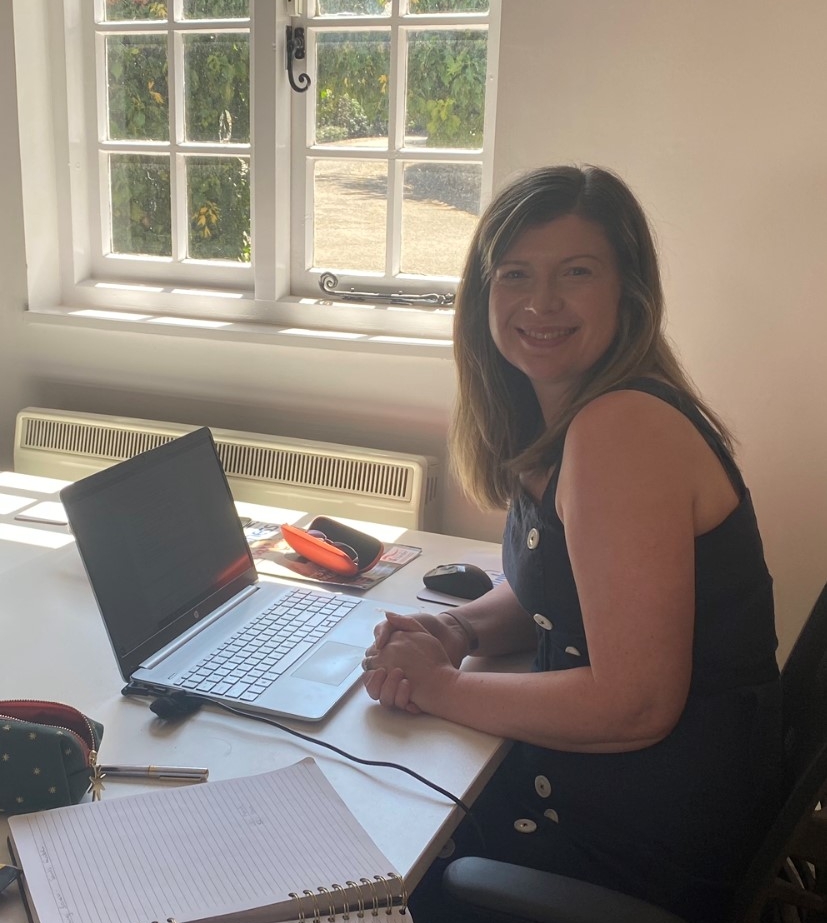 It has been three weeks since I joined Ballyhoo PR and I'm loving every single minute.
From getting to know the incredible team, to meeting and working with some of our amazing clients, it has been a busy, but incredibly productive time.
Starting a new job is always a bit nerve-wracking, but Emma and Laura have welcomed me with open arms and it's great to be part of such a formidable team.
As well as welcoming me into the fold with a lovely lunch, we've been busy planning our work for the month ahead. I'm really excited to be working with the Northamptonshire Chamber of Commerce on their InBusiness magazine and visited their offices recently to get to know to the team. I was also invited to attend the Northampton Saints Foundation's student awards ceremony which recognises the achievements of the children and young people who have worked with the Foundation through their social inclusion and education programmes. The Northampton Saints Foundation is Ballyhoo's Charity of the Year, and it was brilliant to learn more about the Foundation and the work it does. Look out for more from them very soon!
At the same time, I've been writing awards entries on behalf of our clients taking part in the Northamptonshire Business Awards, pulling together magazine articles and writing plenty of press releases!
My journey into PR probably began at primary school in the mid-80s when I begged my poor teachers to let me start a school magazine.
Eager to encourage this young reporter in the making, they sat me down in front of the school's BBC computer (which later blew up, but still!) and my love affair with publishing began.
A few years later, at 17, I got my first job as a trainee reporter on my local newspaper, the Harborough Mail, and I quickly rose through the ranks, becoming editor of the Buckingham Advertiser Group at the age of 30.
I've always thought the trick to being a good reporter is being good with people and having a long chat over a cuppa is one of my favourite things to do. You'd be surprised how much people tell you about themselves over a good cup of tea and a Hob Nob (chocolate, since you ask!)
It was my love for writing, together with a real passion for people, which led me to my previous role at the Northampton-based MND Association where I wrote and edited the charity's members magazine, Thumb Print.
The MND Association does incredible work to support people living with and affected by motor neurone disease, a terminal, neurodegenerative disease for which there is currently no effective treatment or cure.
In my nine years there, I met some amazing people who would often chat to me about their personal experiences of MND at the darkest times of their lives. Needless to say, the people I met and the stories they shared with me will stay with me forever.
Fast forward to today and I'm married with two gorgeous daughters and ready to take on a new challenge.
I'm thrilled to be the newest member of the Ballyhoo Crew, using all the skills I've learned along the way to work with charities and businesses across Northamptonshire and beyond to help them grow.
In the weeks and months to come I can't wait to get out and about meeting clients old and new, discovering the ways we can work with you to promote the work you do.
To find out more, or to have a chat, you can always get in touch at 01536 682800.
Latest Articles
Measuring PR impact can be a tricky task. There are no specific metrics that prove whether a particular approach or ...