How can awards help my business?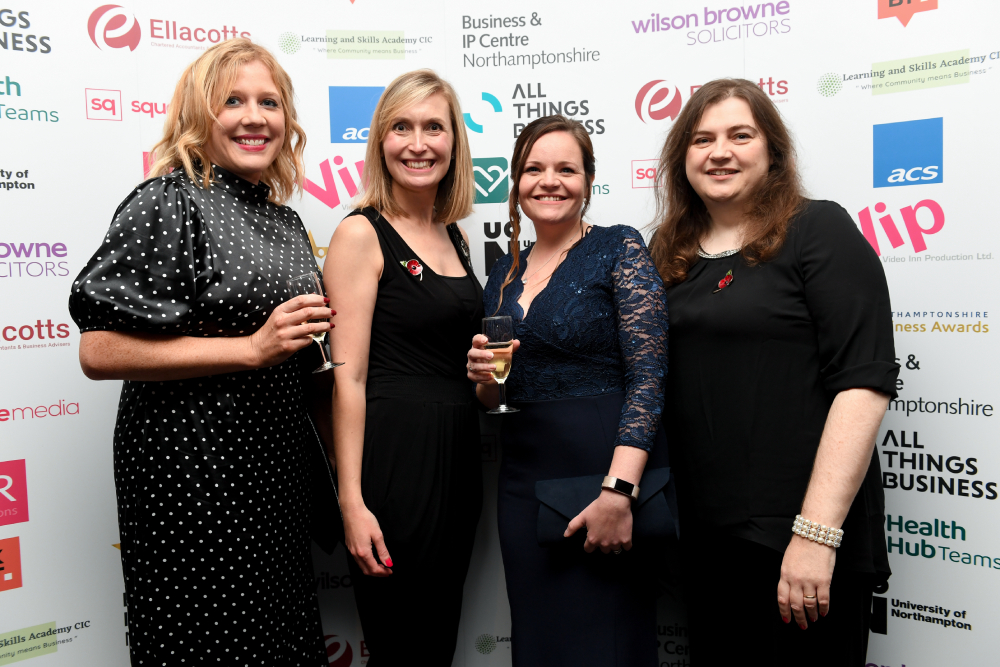 Even being shortlisted or making it to the finals can do wonders for a firm's reputation and gives you plenty of opportunities to promote how well you are doing.
It can help you secure local and even national media coverage and give you plenty of good news to shout about on your social media channels and in any literature promoting your business.
Such an endorsement shows that you are at the top of your game and respected in your field. It shows that your products and service are of a high standard and increases your credibility which in turn encourages potential clients to aspire to want to work with you.
In addition, it is a further seal of approval to share with your existing clients and can help with your relationships with your suppliers.
Awards success is also great recognition for your team. It demonstrates to them that you think the work they are producing is worthy of being entered for awards and if you go on to be successful it can give staff a huge boost and is great for staff morale.
Winning awards creates a great atmosphere at work which can help you to retain valued members of your team.
It can also help you to attract the best new talent when you are looking to recruit or expand your organisation.
Once organisations get the taste for the awards there is usually no stopping them. To be a finalist or to win an award is fantastic but to be shortlisted for awards year after year says a lot about your business and shows that you are consistently high achievers.
What do I need to do?
There are thousands of fantastic awards up for grabs in the UK every year so to begin with you need to do some research.
Think about what will benefit your business the most. Is it more important for you to raise your profile in your immediate area through local awards or do you want to promote your business on a larger scale through national or international awards?
Perhaps, you work in a niche field and want to show off your technical expertise. If this is the case, you might want to focus on awards that are specific to your industry.
Whichever route you choose to go down you'll see that most awards tend to share a lot of the same categories. Time and again you will see categories that focus on strong leadership, growth, strong financial performance, customer service, innovation, use of technology and strong financial performance.
The key to giving yourself the best shot at being successful is preparation.
Start looking now at the awards that are coming up this year and when you've identified which ones you want to go for think about what evidence you can provide to strengthen your submission.
For example, if you want to go in for a Green Award is there more you could be doing to be even more environmentally friendly? Could you launch a recycling initiative now so you can build up further evidence of your green activities between now and the awards deadline?
If you're interested in Employer of the Year titles think about what you can do this year to show you are investing in staff training or the wellbeing of your employees. If you're doing this successfully then ask for your employees if they would be willing to give you testimonials that you can submit to the judges as evidence of your achievements.
Preparing for awards takes time but if you're successful you are more than rewarded for the time you've put in.
What you're also likely to find is that preparing for awards helps you to take stock of how your business is doing.
Answering awards questions really does help to focus the mind on different aspects of your business. It can help to highlight areas where you are doing really well and those areas which may need a bit more attention. As a result, it can even lead to your organisation becoming more innovative and efficient.
Where can I go for help?
As we've said if you want a shot at being successful you need to invest time in preparing your evidence to show why you should be a winner as well as spending time on the awards entry itself.
We've spoken to business people who had become disillusioned with awards because they weren't getting anywhere with their entries and had begun to feel it was simply a case of their face not fitting.
However, as we probed further into the conversation, we found that actually they had been submitting entries with very little information and without any evidence of their achievements. This wasn't because they didn't have the information or evidence – it simply came down to the fact that as busy business people they had not had enough time to work on their awards entries.
This is where organisations like Ballyhoo PR can help businesses hoping to achieve awards success.
Over the years we have worked with lots of businesses from a wide variety of backgrounds on successful local, national and industry award entries.
We have helped firms identify awards that would be beneficial to their business and worked with them to find out which categories they would have a strong case for winning.
We have lots of experience at writing successful awards entries and with helping firms to prepare the vital evidence that they need to impress the judges.
Seeing our clients winning awards that we have helped them to enter – and then helping them to secure even more positive publicity as a result – is an absolute joy for our own award-winning team.
So, if you want to go after awards success this year and need help putting together fantastic entries, contact Emma Speirs on emma.speirs@ballyhoo-pr.co.uk or call 01536 682800.
Latest Articles
Measuring PR impact can be a tricky task. There are no specific metrics that prove whether a particular approach or ...