Katie's story – how my life has changed in six months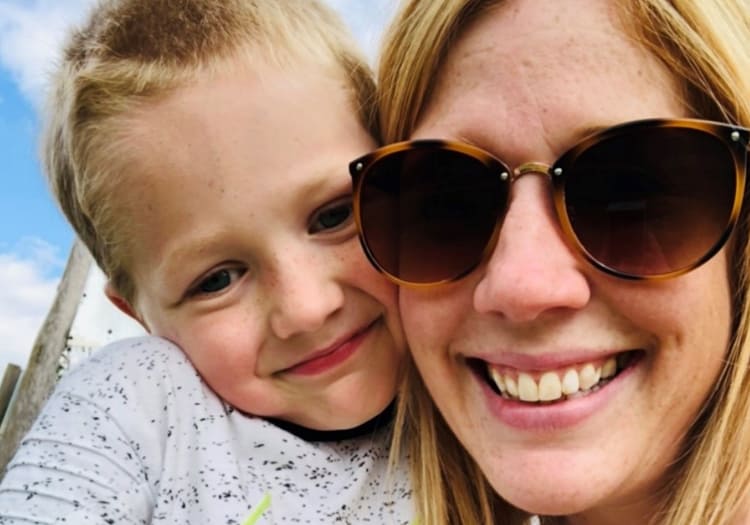 Six months ago, my life completely changed. One morning, I woke up to find that I had severe pins and needles in my left hand. Not really thinking much of it, I carried on with my daily routine. This continued for a few more weeks until the pain had spread to my elbow and I had no feeling in my entire left arm, I decided to get it checked out with my GP.
Having just turned 36, I wasn't too worried and just presumed I had a trapped nerve. After a number of examinations carried out by my GP, I was sent for an MRI scan on my shoulder. The results came back two days later when I received a text from my GP to make a face-to-face appointment.
Still, not thinking too much about the results, I was completely thrown when my GP announced that the MRI showed signs, I had MS. I politely nodded and asked whether he would prescribe me medication for the pain, to which he said to me: 'Do you know what MS is?' To be honest, I didn't and just assumed it could be cured with a course of medication. He sat me down and explained that I would have to have further tests and be referred to a neurologist.
Since that day, I have had further MRI scans and blood tests which have confirmed that I have primary progressive MS. They have found several lesions on my brain, including one active lesion and further lesions on my spine which, looking back through my medical history was detected back in 2014 shortly after the birth of my son.
If I am being honest, I still don't think it has sunk in that I have MS. When I did some research into MS, a lot of stories showed people who are wheelchair bound and have difficulty walking but because this hasn't happened to me, I still find it hard to see myself as having MS. However, the more I have read, the more I realise that no MS diagnosis is the same as every person has different symptoms and disabilities. For me, whilst I am not disabled, I have extremely bad forgetfulness and memory, blurred vision and numbness in my left arm.
Once diagnosed with MS, you are faced with many drug treatment options and asked to choose. This is a scary thought, as you have to decide how aggressive you want to be, what risks you are going to take, and what you are willing to sacrifice to take these medicines. In some instances, you can develop other illnesses, hair loss, nausea, depression, to name a few. I have been considering the most effective and aggressive treatment plan that would keep the MS in check. The associated risks with the drugs, however, are severe so I need to take some time to think it over and weigh everything up.
I am lucky in a way, to be diagnosed very quickly–from symptom onset to a full diagnosis within six months. The sooner you are diagnosed, the sooner you can start treatment, and the better off you are because MS symptoms can get worse suddenly and unfortunately there is no cure for this illness.
With all this in mind and never one to be put off by anything, I set out to do #TheMay50k. Throughout the month of May, I decided I would walk/run 50km to raise money and awareness of MS. My original target was £200 but in just over two weeks me and my team had raised £2341.00 which was completely overwhelming. I have been walking with my son, family, friends and even my amazing team at Ballyhoo PR. I have received so many messages of support from not only friends but people who I have met through networking at work. I feel so lucky to have the support of everyone.
After raising such a huge amount, I decided that I would increase my walking distance to 100km and I am almost at my target before the end of May.
There is still time to donate to this brilliant cause which in total has raised over 1 million pounds! This money will fund research into finding treatments for everyone with MS. Treatments that slow or stop disability progression.
I wanted to share my story so others can see that you don't have to be defined by your illness or diagnosis. I want others to feel positive and I want people to see that it is possible to live a normal life and thrive with MS.
Latest Articles
Measuring PR impact can be a tricky task. There are no specific metrics that prove whether a particular approach or ...