Laura's story – from journalism to the dark side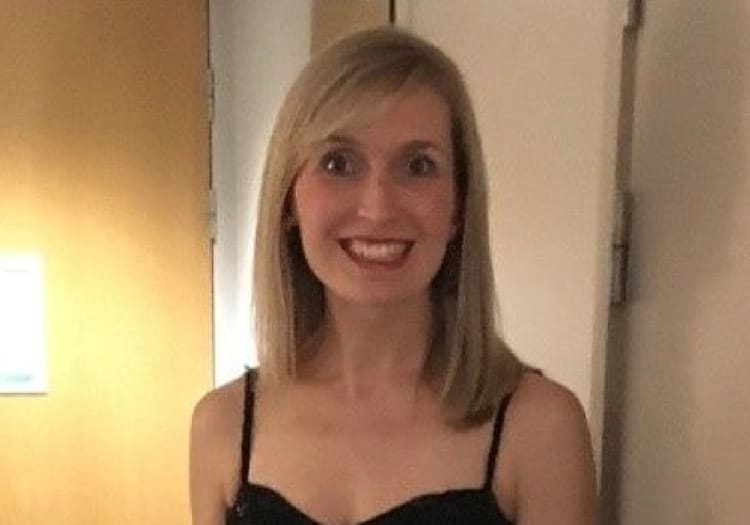 I only ever wanted to be a journalist growing up. I think it stemmed from having to write an autobiography in middle school and tasting the art of storytelling. It was my favourite schoolgirl project – alongside the Flour Babies of course.
As a teenager, I pestered London's tween magazines to let me do work experience with them, I studied journalism at university and I used my gift of the gab (and new patterned shoes) to win over my first editor.
Nosey by nature and keen to learn, I hit the ground running in a busy patch, covering local news in Luton. I covered the tragic murder of PC Jon Henry, the courageous cancer battle of a beautiful schoolgirl, as well as countless court cases, school nativities and theatre reviews. I loved my job.
But career progression was limited. The hierarchy above me had been in post man and boy and there was little room for climbing the ladder. So, after 6 years as a reporter it was time to move up and move on. Many said I moved to the dark side, dabbling in PR, although I'd rather call it the flip side!
I became PR and Events Manager at Barnfield Federation, where I stayed for three years, promoting their College and Academies and shouting of their successes. My press experience and contacts came in most useful, regularly helping secure print coverage for the brand.
I took maternity leave in March 2014, to welcome my firstborn to the world. A son, by the name of Oscar. He was as strong as an ox, faster than a shark and cuter than anything I'd ever seen. Five months later I was made redundant whilst on maternity leave. It was a blessing in disguise, giving me an uninterrupted 13 months with the one who changed my name to mummy.
But, nothing lasts forever and in April 2015, I was offered a job as PR Executive at Milton Keynes Chamber of Commerce. Writing and editing the Chamber magazine, dealing with media relations, social media management and representing the Chamber at networking events. For someone who loves people, it was a perfect part-time role to fit in with motherhood.
I said hello to the stork again in March 2017, when the littlest love of my life, a second son, Jax, arrived. Just as beautiful as his brother and a total sleep thief. Just 10 months off this time, returning to the Chamber in January 2018 to continue my role. Despite sleep deprivation on another scale, it was happy days that followed.
But by 2019 I was eager for a new challenge and moved to Blush Digital in the autumn to tackle a new role as Digital Marketing Consultant. Here I added numerous strings to my bow, learning more about SEO, website construction, editing web pages and copywriting.
The Covid pandemic hit just six months later, bringing with it a whole host of new challenges including working from home, isolating, home schooling and learning new skills remotely.
Eventually I made the decision to move back to PR, where I could use my skills to the best of my ability. And I was utterly delighted to accept my current role as Senior PR Executive with Ballyhoo PR in February this year. I've hit the ground running and I love my job and my colleagues. Our clients are varied and hugely interesting people. Amusingly to all, they include the Chamber of Commerce, where once again, I find myself as editor of the inbusiness magazine. A task I have welcomed with a smile. It is lovely to reconnect with so many Chamber members again.
And as Covid restrictions ease, I look forward to meeting Ballyhoo PR's other valued clients in person, putting faces to names and supporting our Ballyhoo Crew to provide the best possible service for them. This week Ballyhoo celebrated our fifth birthday and I am proud to be part of such a wonderful team.
Latest Articles
Measuring PR impact can be a tricky task. There are no specific metrics that prove whether a particular approach or ...