Meet the newest member of the Ballyhoo Crew!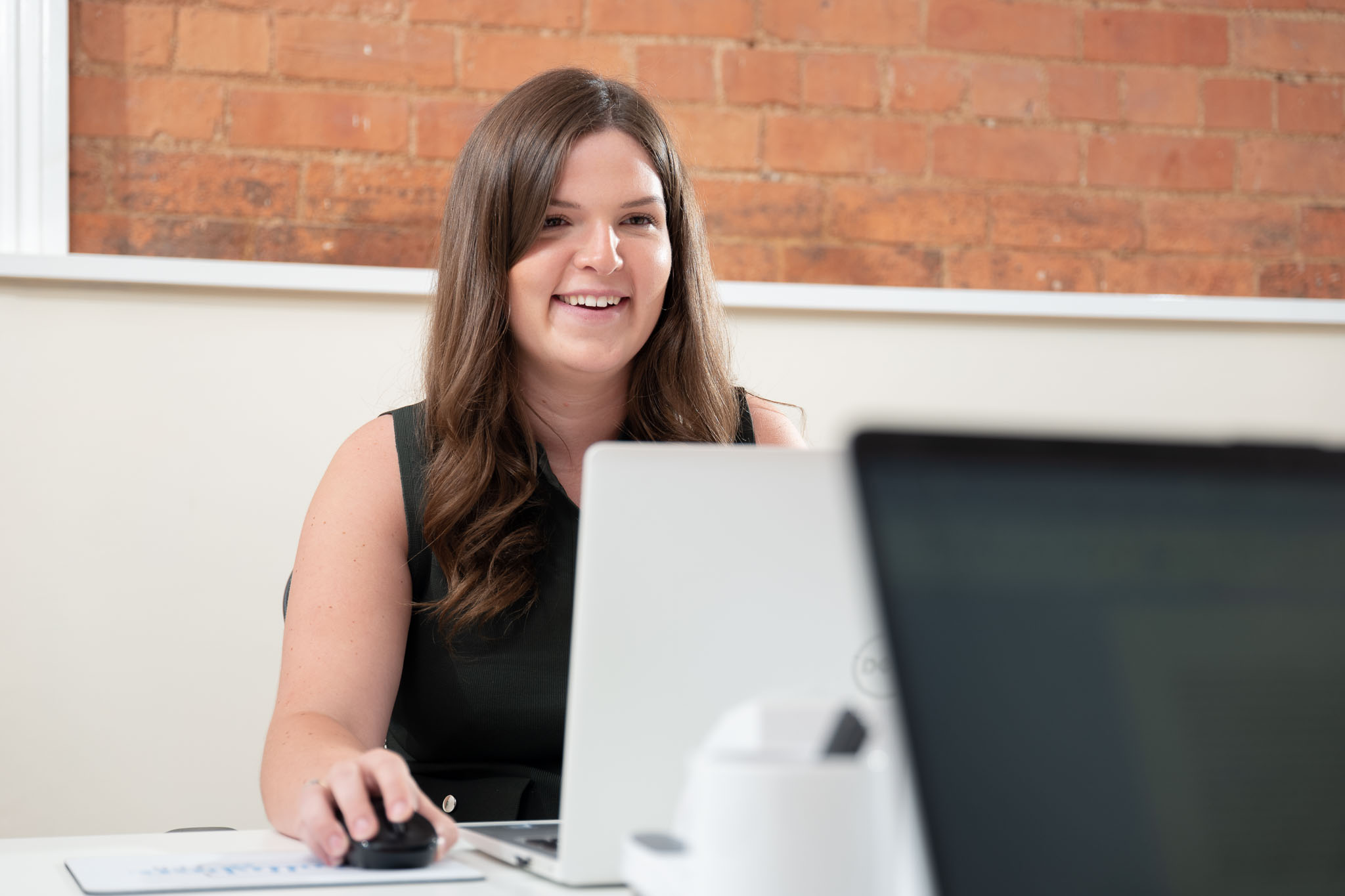 My journey into Social Media and Digital Marketing hasn't been as straightforward as some may think.
From a young age I have always been very creative, from fine art to textiles, I wanted to give it all a go. Jump forward a few years and I was heading off to university to study Interior Design.
I will always remember my lecturer at the time advising me to change courses (midway through my second year) to Graphic Design. At the time I wasn't sure whether this would be a good move so I continued with my Interior Design course. Now looking back, I realise I am passionate about both areas of design.
Whilst studying at university I set up my own business creating luxury handmade textile products. This was around the time when social media really started to take off, so I quickly signed up for an account and got to work. I used my creative skills to design graphics, create engaging imagery and videos to attract customers – I quickly realised this was what I was meant to be doing.
Meanwhile after university I went on to get my first full time role for a local textile company. I started out in a less creative role but I was itching to get involved in more areas of the business. Having learnt a lot through my own business I could see areas of improvement for their social media accounts. With this in mind I approached my boss and almost instantly I was given the permission to take over the social media and marketing for the brand – which at the time wasn't being used effectively. I found that my background in design really works well alongside social media and digital marketing as creativity is key!
After four years working in a role that I loved, the pandemic hit. I got the dreaded letter informing me that I had been made redundant.
Fast forward to today and I'm now six weeks into being the newest member of the Ballyhoo team alongside running my business. Emma and her team are so friendly and welcoming, it feels like I've worked here for years!
I am very excited for this next step in my career and I'm looking forward to meeting all of our clients face to face over the coming weeks.
Latest Articles
Measuring PR impact can be a tricky task. There are no specific metrics that prove whether a particular approach or ...