Onefoursix and ballyhoo pr join forces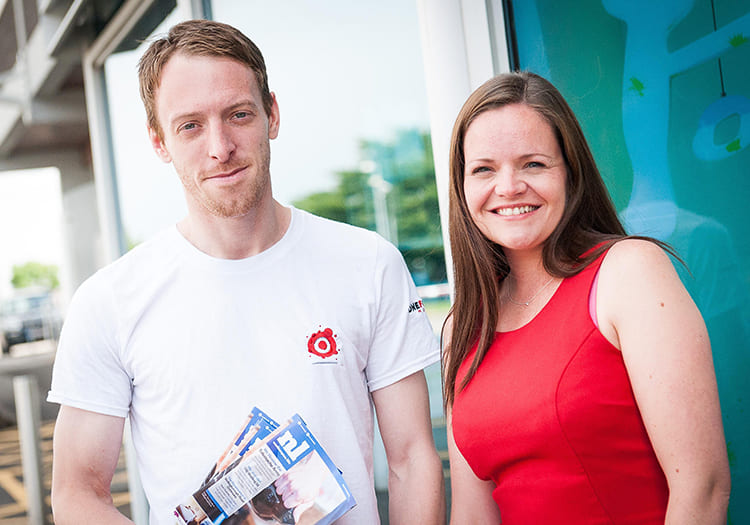 Ballyhoo PR has teamed up with onefoursix, a Northampton-based marketing agency, to offer PR services to its clients.
The new relationship will see customers of onefoursix, who can already benefit from a whole raft of services from responsive website design and online marketing to graphic design and print, be offered the chance to bolster their marketing activity with complementary PR campaigns.
The two companies will also work together on the popular Northampton Life magazine and its accompanying website www.northantslife.co.uk, which is owned by Dave Williams of onefoursix and produced by the firm.
Dave Williams, Managing Director of onefoursix, said: "We came across Ballyhoo PR on social media and started interacting with each other. My colleague Tom then met Emma at a Northamptonshire Chamber event and they got talking.
"We soon realised that we could work with Emma at Ballyhoo PR to provide our clients with a valuable add-on service that complements any other projects we are working with them on.
"I look forward to working with Emma and am excited about the doors this new service will open for our clients."
Emma Speirs, Director of Ballyhoo PR, added: "Ballyhoo PR was set up to help SMEs to use PR and their own marketing communications to raise the profile of their business, products and services.
"Onefoursix is doing some exciting work with its clients and helping them to get noticed through eye-catching designs, fully responsive websites and good quality printing of marketing literature. Teaming up to offer these clients access to PR services too just seems like a perfect fit.
"I look forward to working with the onefoursix team and meeting many of its wonderful clients."
For more information on Onefoursix, visit www.onefoursix.co.uk or follow @onefoursixMedia on Twitter.
Latest Articles
Measuring PR impact can be a tricky task. There are no specific metrics that prove whether a particular approach or ...