5 ways to use PR to promote your business culture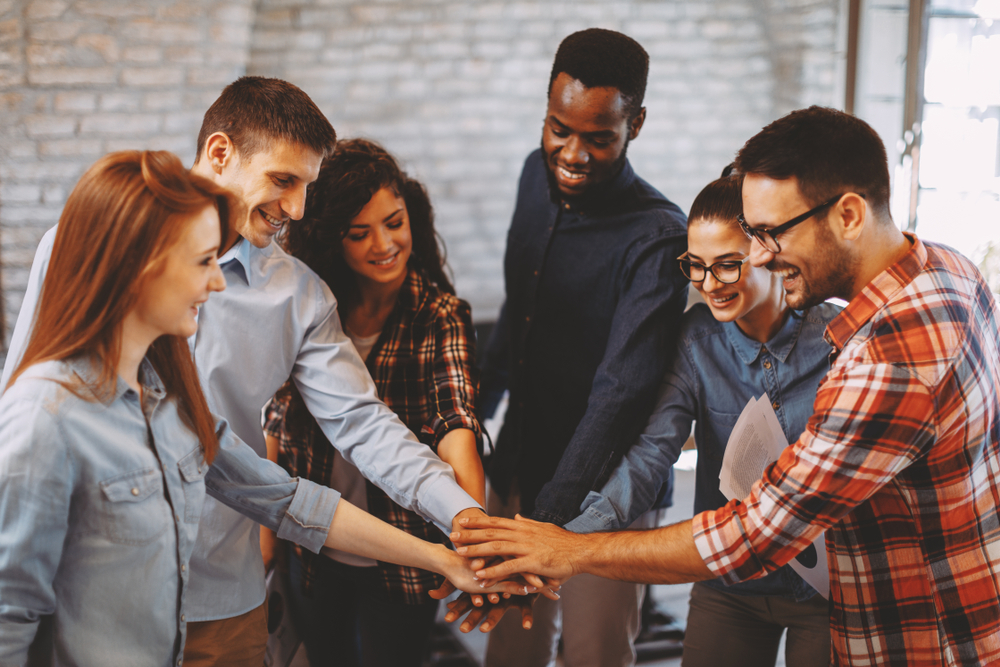 Public relations is often viewed as part of an organisation's overall marketing plan with aim of raising awareness and boosting the profile of a business. And, it is a really cost effective way of reaching a wider audience and establishing a reputation for being an expert at what you do.
PR is also a fantastic way of shouting about your successes such as award wins, innovative product launches and business growth.
But, have you ever considered using PR to get across your company's culture?
What is business culture?
The culture of a business is generally the way the people behave within the business and their values. It is how the leadership or management team interact with employees and the working atmosphere or environment.
Generalising, tech companies and creative agencies do this really well.
If you think about Google, for example, the company is just as well known for its working environment as it is for what it does!
Long before Covid, Google was a pioneer when it comes flexible working and employee wellbeing. The Google offices have also become famous for perks such as food deliveries and massages and having ping pong tables and video games in communal areas.
What does this have to do with PR?
People like to read about people – fact.
One way to humanise your brand is to show the people behind it through your PR and social media activity.
Who makes up your team? What makes them exceptional? If you shout about their successes, not only are you promoting your business and its expertise, you are also recognising an employee (which helps with staff retention) and showing that you are a company that invests in its people and rewards hard work, which also helps with recruitment and attracting the right talent.
Here are 5 ways you can use PR to promote the culture of your business:
Values – Think about your brand values and what is important to you as a business. These values will help to showcase your culture through your PR and communications. For example, are you passionate about the environment? Then consider using articles in the media and social media posts to tell people what you are doing at your company to be greener. Is creating a flexible way of working one of your priorities, then show how you are doing this to the outside world.
Training – What training do you offer in your business? Whenever a member of your team completes a course or gains a new qualification, give them a shout out on social media and/or send a press release to your local paper and industry press. Again, this is great PR for your company but will also make an employee feel valued and appreciated.
Community – Think about how you are supporting your local community. Could you shout about this more and show the outside world that you care about the places in which you work. Do you or any of your team do any volunteering or fundraising challenges outside of work? Do you sponsor a grass roots football team? Let people know. Not only is this good PR for your business but raises awareness and promotes the clubs and charities you are supporting to a wider audience.
Survey – Carry out a staff survey. This can be anonymous and you can use the findings to further improve your working environment. You can also use any data or direct quotes in future recruitment campaigns, award entries or social media posts. For example, '90% of employees would recommend working here to a friend' or "This is the most flexible place I have ever worked in my life".
Awards – Enter awards that demonstrate and provide evidence of your business culture, such as Investors in People or Employer of the Year, Wellbeing, or Apprentice of the Year categories in wider business awards.
Whatever your business culture, it shouldn't be forced. Have fun with it and let your personality shine through too. The rewards from a PR point of view are endless.
If you would like to get across your business culture through your PR and social media activity but don't know where to start, contact Emma on 01536 682800 or emma.speirs@ballyhoo-pr.co.uk
Latest Articles
Measuring PR impact can be a tricky task. There are no specific metrics that prove whether a particular approach or ...