What are the rewards when it comes to awards?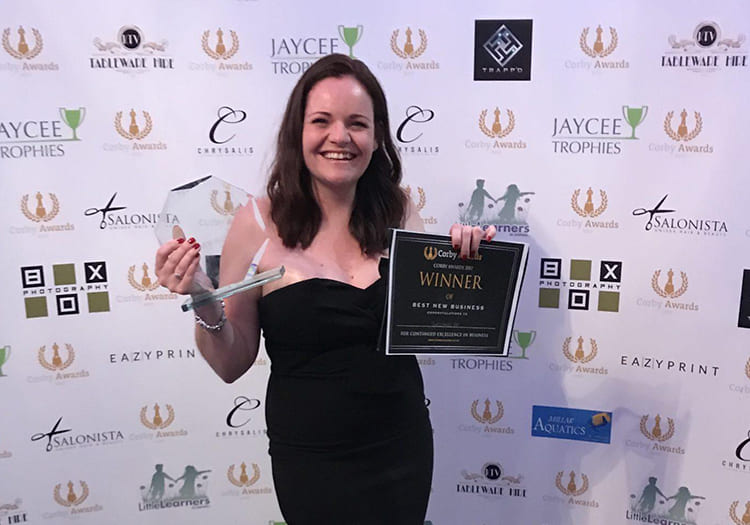 Entering an award can really get your business noticed.
No matter what industry your business is in, or how large your organisation is, winning – or even being shortlisted for an award – can give you credibility and enable you to reach a whole new audience who previously may not have been aware of you and your business.
Award entries take time and effort to pull together and can require a bit of soul searching as you try and think objectively about your achievements. Will the fact you have added a new service impress judges? Probably not. Will achieving a year-on-year growth of 2000% impress judges? Almost certainly.
You also need to think about how you can provide supporting evidence to back up what you are saying. For example, if you are entering an award for customer service excellence, you need to include some testimonials from your customers as a minimum. If you are entering a community hero award, then include press cuttings of articles that show exactly how you have been instrumental in impacting your local community.
SO, WHY BOTHER?
Yes, award entries take time to create but you will see rewards for this investment.
Being a finalist
The beauty of entering awards is that you do not necessarily have to win for that entry to be worthwhile. Reaching 'finalist' status still gives you something to shout about on social media. And, if you use the relevant awards hashtag and/or mention/tag the award organisers in your post, they will more than likely share your post to their large audience too.
Credibility
Most awards go through a judging process by a panel of independent judges from the world of business. If you are announced as a finalist – or better still win an award! – it acts as a third-party endorsement for your business. You can then add the finalist or winner's logo to your email signature and website, giving your business added credibility. These logos act as a quality stamp or seal of approval that sets your apart from competitors. You can even mention your award success in proposals, pitches, tender bids, and presentations.
Networking and advertising
When you attend the awards evening itself, not only will you get a chance to network with other award-worthy businesses but, if you are a finalist, your name will be featured throughout the evening, from the big screens to the printed awards programme on the tables, giving you free advertising to a room full of potential customers.
Business culture
Awards can be a fantastic moral boost for the team! It is recognition of everyone's hard work and affirms that you are part of something successful.
Talent attraction
As well as motivating current employees, an award win or finalist status can attract new talent to want to come and work for you.
Reward those who have supported you
Award evenings (when they can go ahead) present a great opportunity for you to thank those who have supported you and helped you along the way. You can book a table at the ceremony and invite your team, clients, and suppliers to join in with your celebrations. Make them realise just how appreciated they are.
PR
Lastly, do not underestimate the huge PR opportunities that can come from an award win. If you send out a press release to your local media with a professional photo taken at the awards ceremony by the organisers you can featured in numerous newspapers, magazines and even on the radio. Not only does this mean great publicity for you and your business, but this can be great for your SEO (search engine optimisation) efforts, as your business will be mentioned on dozens of reputable news websites.
So, if you are undecided about whether or not entering an award is worth the effort, remember the above and just go for it!
If you would like support with writing an award entry, call Emma Speirs on 01536 682800 or email emma.speirs@ballyhoo-pr.co.uk.
Latest Articles
Measuring PR impact can be a tricky task. There are no specific metrics that prove whether a particular approach or ...