Why you should blog regularly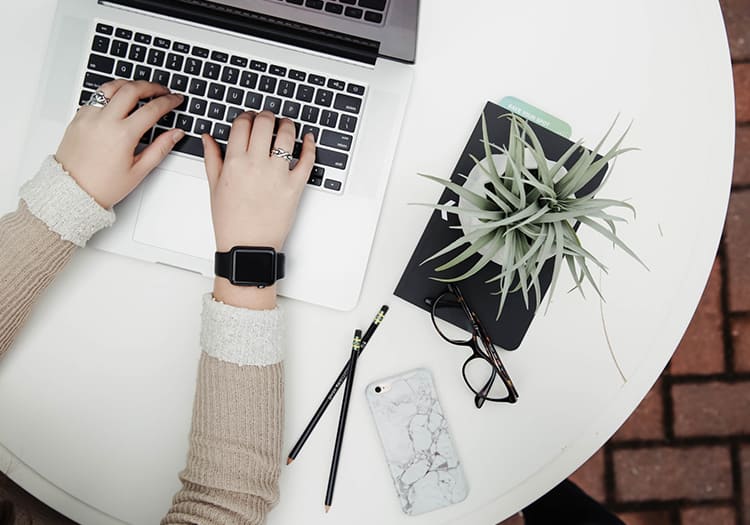 With billions of people using the internet daily to find information, it is safe to say that there is endless worth in blogging.
Blog posts can be about anything and everything and can offer a whole new window of opportunity for your business. Bloggers use the platform to inform, advise and influence. So, therefore, blogging can help you to share information, extend your network and build relationships.
Vitally, it can also boost your brand and improve your visibility if you post blogs consistently.
If you're not regularly blogging already, here's some of the reasons why you should!
EXPRESS YOURSELF
Regular blog posts give you the opportunity to share your opinion with the world at large, show your passions and impart your knowledge. Through doing this you can position yourself as a trusted voice, an authoritative figure and an expert in your field. A strong reputation is priceless but must be earned. Blogging will help you to do this.
EARN MORE EXPOSURE
If journalists are looking for comment on a specific topic or question and you can answer it with one of your blog posts, then you could well be called upon for your opinion for a similar or related article. Also, back to first point – you've established yourself as a trusted voice for the press to use.
ATTRACT NEW CLIENTS
Posting fresh, timely and relevant content to your website is a great way to increase traffic. If you use SEO tools such as keywords and meta descriptions and use your blog posts to direct visitors to services pages on your site, you can help build authority to those pages and therefore improve your rankings. Better rankings mean you are seen by more people. If those new visitors like what you're saying and what you do, you're winning as all the major search engines love fresh new content. And each new blog post that you upload to your site creates a new page to your website, giving the search engines a new reason to recrawl it and put it in the limelight again.
GIVES YOU SHAREABLE CONTENT
Giving your brand visibility on social media platforms requires regular fresh new content and blog posts provide exactly that. Well positioned, knowledgeable content that can be used to represent your company's values, ethos and ideals, as well as help promote your goods and services. Giving insights into your company's mindset in this way can build a whole community around your brand. You might even find that other people will share your blog posts if your voice resonates with them. Encourage discussions and invite readers opinions to help with this.
HELPS PROMOTE YOUR SERVICES AND GOODS
Use your blog posts to build authority in your services or product pages by including links within the content. People buy from people and if you have high quality posts, your blog visitor likes what they see and respects your voice, then they are more likely to engage with your product. It's a creative, cheap way to promote your services subtly, without too much sales patter.
CONNECT WITH YOUR CUSTOMERS
Blogging is a more informal, conversational way to connect with your customer base. Consider what they will find relevant, try to address their pain points and answer any topical questions. Giving your business a face and a voice for customers to connect with is also an important way to show your brand's personality and authenticity.
Latest Articles
Measuring PR impact can be a tricky task. There are no specific metrics that prove whether a particular approach or ...