Six years old and my, how we've grown!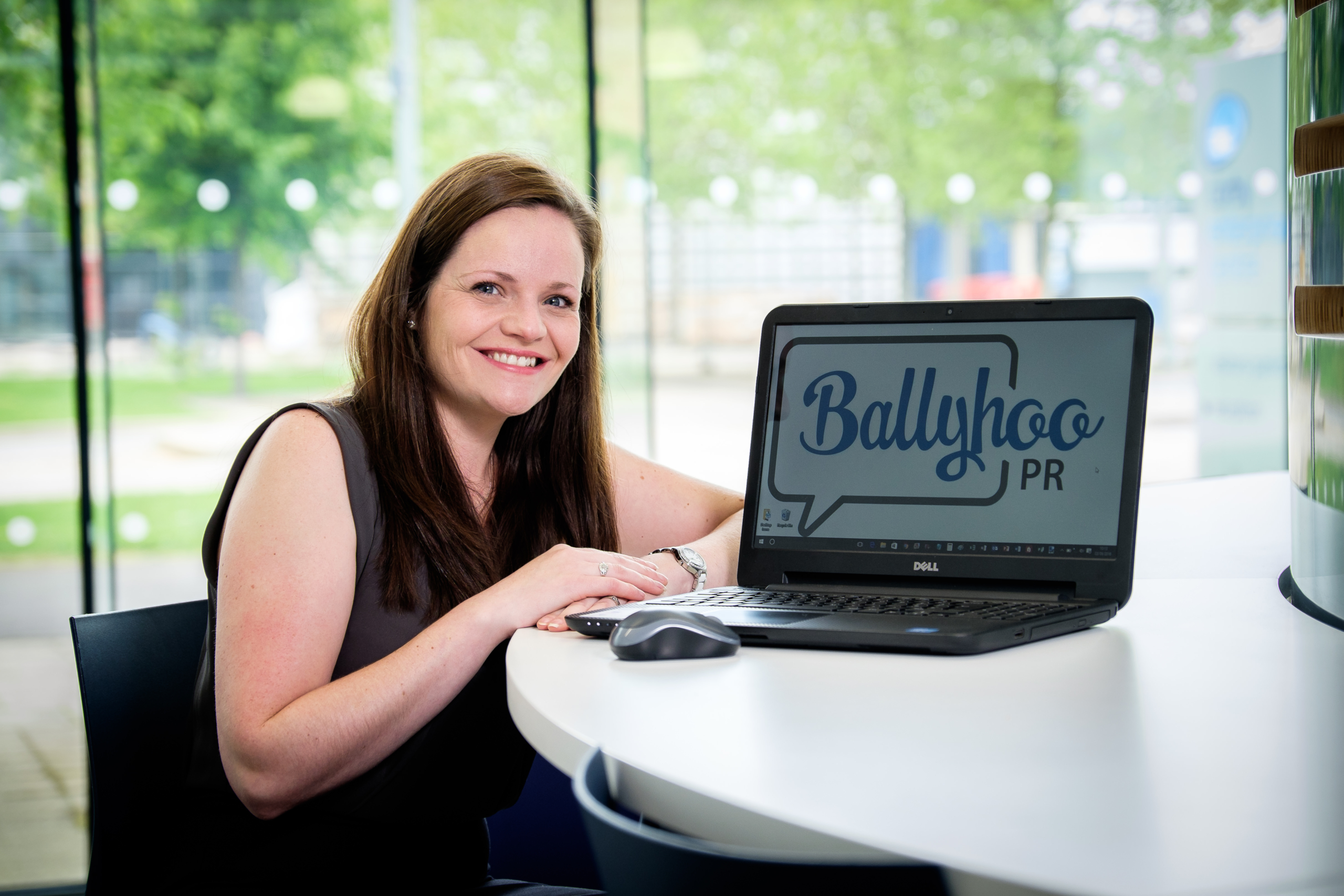 On this day six years ago Ballyhoo PR was officially launched to the big, wide world.
Looking at my Outlook calendar for that first week, it included a business meeting with a prospective client the next day – someone who responded to my LinkedIn post about launching – and picking up my business cards from the printers. I also attended a Join The Ultimate Business Network event run by Northamptonshire Chamber of Commerce and met with a local journalist contact of mine about possibly helping her with the relaunch of her local business magazine.
How it started
At that time, my place of work was my children's play room with a desk put in at one end of the room and a virtual office at Corby Enterprise Centre.
My first paid job was creating a leaflet for a local table tennis centre. I drafted the copy and enlisted a graphic designer I had previously worked with and now ran his own business to help with getting it designed and printed.
Then came a flurry of website content jobs – something I remember being surprised about as I had been marketing myself as a new PR business and copywriting being an additional service.
I then landed my first PR retainer client, which was a local nursery looking to raise their profile in the area and secure more registrations. Next followed a large retainer with a logistics company in Manchester that offered a wide range of services from driver training courses to telematics. Together we worked on press releases, media outreach, securing speaking opportunities at conferences and managing their social media accounts.
I got out networking and developed some fantastic working relationships that still exist to this day.
How it's going
Things have changed so much since May 2016 and there have been too many highlights to mention from award wins, launch events and national press coverage to being featured in the Daily Mail myself, asked to speak at events and working with some truly inspirational people.
But it hasn't all been smooth sailing.
And I haven't always gotten it right. If I have let anyone down over the last six years, I am sorry.
We moved into our first physical office in Corby in 2018 (high) to then have to give it up due to Covid in 2020 (low).
From March 2020 to July 2021 we worked fully remote, which I really struggled with, especially with home schooling thrown into the mix!
Right now we have a team of four – myself, Katie, Catherine and Laura – and work from a beautiful coach house in the Lamport countryside and some staff changes are on the horizon (more about that later).
Looking back is great to see how far we've come as a business but it is also a stark reminder that, even with the best plans, sometimes things don't always go as planned. In business you have to constantly adapt and stick with it and have faith – which can be hugely exhausting!!
Some days I can't believe it's been six years. Other days I can't remember what I did before and feel like I've been running Ballyhoo for a lifetime!
To say we've grown is an understatement – not just in terms of business growth, but personally. Running a business is the training course that never stops. You are constantly learning, not just about business but yourself too.
Mindset is huge in business and something I, for one, didn't even consider being 'a thing' when I started the company.
Today though I just want to thank those who have come along for the ride with me and made Ballyhoo what it is.
Thank you from the bottom of my heart to Katie, Catherine and Laura, to our clients past and present, and the media who continue to work with us every day in a truly collaborative way.
Thanks also to our suppliers and last, but by no means least, to my family for putting up with my grumbles, self doubt, indecision and late night working.
Happy 6th birthday Ballyhoo!
Latest Articles
Measuring PR impact can be a tricky task. There are no specific metrics that prove whether a particular approach or ...